City Council Meeting
October 10, 2022 @ 6:30 pm

-

8:30 pm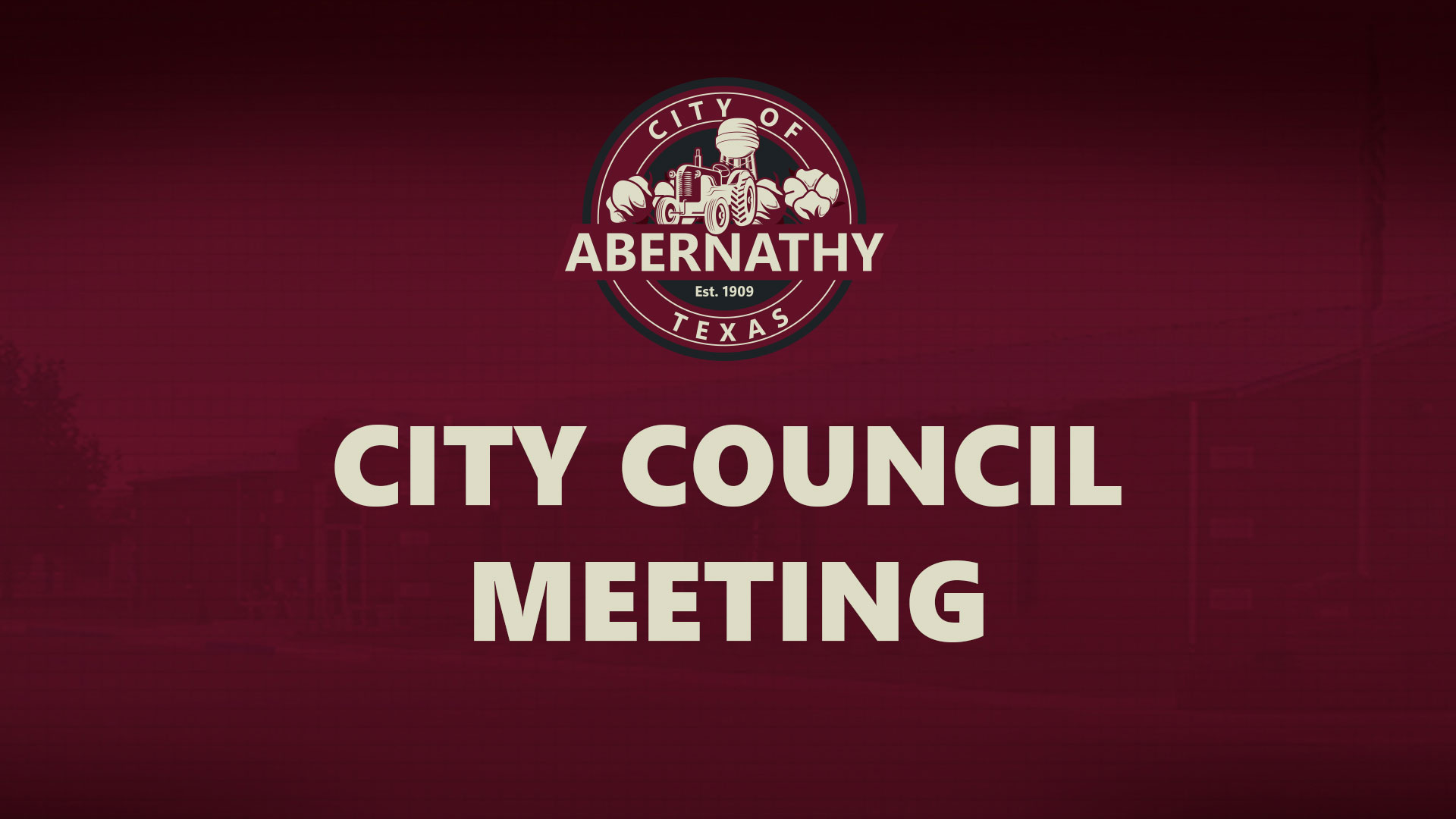 Public Comment: Individual citizens desiring to address the Council during the public comment session may do so about any item on the agenda. All citizens desiring to speak during this time must fill out a comment form and comments will be limited to three (3) minutes per person and not more than five (5) people on the same subject matter. This meeting will be recorded, and the recording will be available to the public in accordance with the Open Meetings Act upon written request.
Call to Order
Roll Call of Council Members
Welcome Guests
Invocation
Pledge of Allegiance to the American Flag
Texas Pledge – "Honor the Texas flag; I pledge allegiance to thee, Texas, one state under God, one and indivisible."
Public Comment (non-action)
This is the opportunity for visitors and guests to address the City Council on any issue at this time. (Attorney General Opinion-JC-0169)
Approval Minutes of the Previous Meetings
Approval of Monthly Financial Reports
Old Business

UMC Health System Contract Follow-up – Delano Smith

Discussion/Action Items

Discussion About the City's Public Protection Classification Results – Delano Smith, City Manager
Discussion About American Legion Building Floor Repairs – Douglas Evans, American Legion Representative
Discussion and Consider Approval of the Striping and Placement of City Logos on All City Vehicles – Bilinda Prater, Councilwoman
Discussion and Consider Approval of City's Janitorial Contract with Juan Hernandez Cleaning – Delano Smith
Discussion and Action About Caliche Road Improvements – Ron Johnson, Mayor
Review and Consider Approval of Revised Vacation Leave Policy (Policy Number 9.03) – Delano Smith

New Business
Executive Session – Recess into executive session in under section §551.071 of the Texas Government Code to discuss and consult with the City's legal advisor about pending or contemplated litigation, settlement offers, or on matters where the rules of taxes display area code of professional conduct conflict with the Open Meetings Act, and also under section §551.072 of the Texas Government Code with reference to Deliberations Regarding Real Property
Reconvene Open Session – Take action on items discussed in executive session.
Informational Items

Police Chief's Report
Public Works REport

Water: Paul Gonzalez
SPS: Rickey Patterson

City Manager's Report
Council Report
Mayor's Report

Adjournment
Agenda & Minutes
Open Meetings Act
All meetings are conducted in accordance with the Open Meetings Act, Gov. Code 551. The City Council reserves the right to enter closed session at any time during the meeting as allowed by law.
Meetings are also conducted in accordance with the Disabilities Act (42 U.S.C. of 1991). The facility where the meeting is held is wheelchair accessible and handicapped parking is available. Other handicapped services are available upon request if received at least 48 hours prior to the meeting.