Volunteer Fire Department
For Emergencies, DIAL 9-1-1.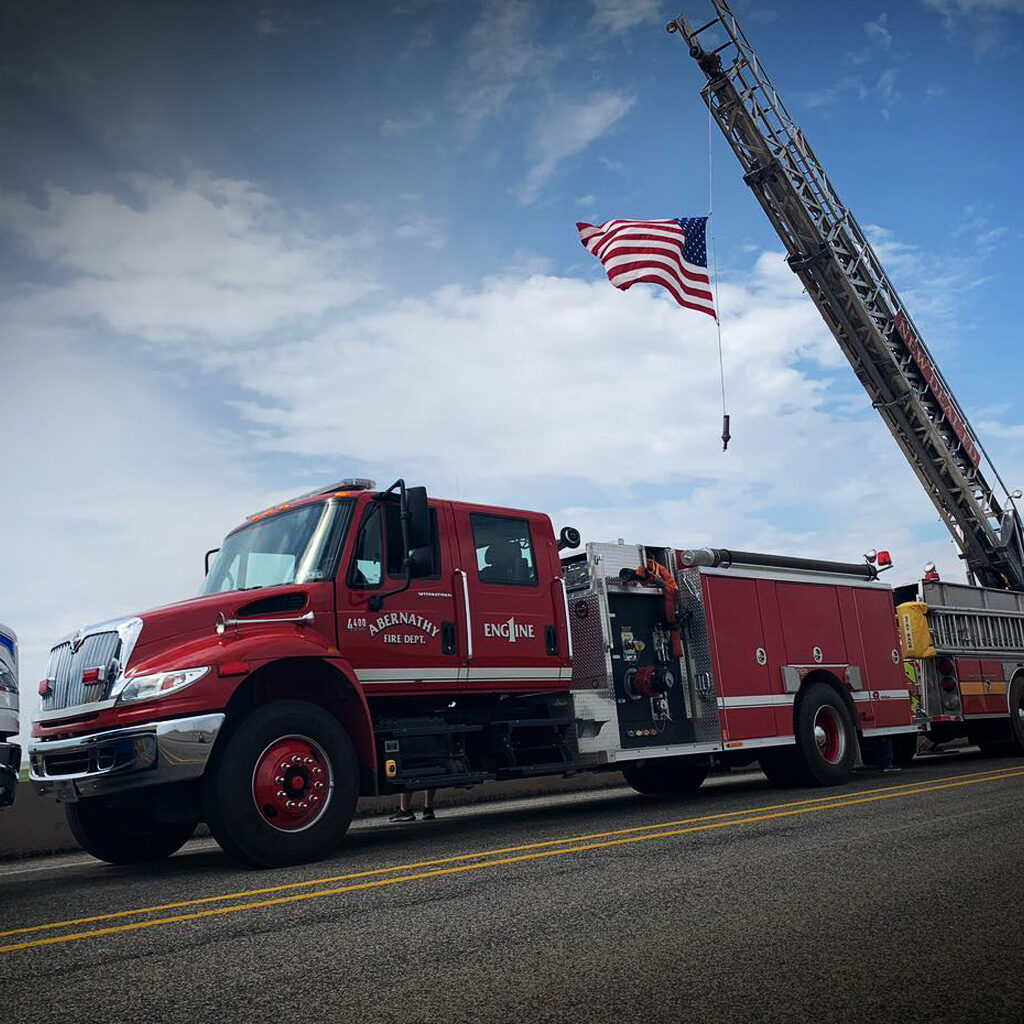 About the Abernathy Volunteer Fire Department
The Abernathy Volunteer Fire Department (AVFD) covers an area of approximately 400 square miles in northern Lubbock and southern Hale counties.
AVFD is a self-governed all volunteer organization responding to fires, vehicle accidents, chemical spills, weather warnings, and resuces.
Abernathy Volunteer Fire Department Team
Click or tap on one of the pictures below for team names and titles.
Not pictured: Julian Torrez (Assistant Fire Chief), Wesley Crumpler (Captain), Kevin Harrell (Firefighter), Jeff Manahan (Firefighter), Annika Piseno (Firefighter), Jennifer Torrez (Firefighter), Matt Voight (Firefighter), Landon Harris (Firefighter), Jake Massey (Firefighter), Marcelo Ramirez (Firefighter), Hayden Rexrode (Firefighter), and Ivan Torrez (Firefighter).